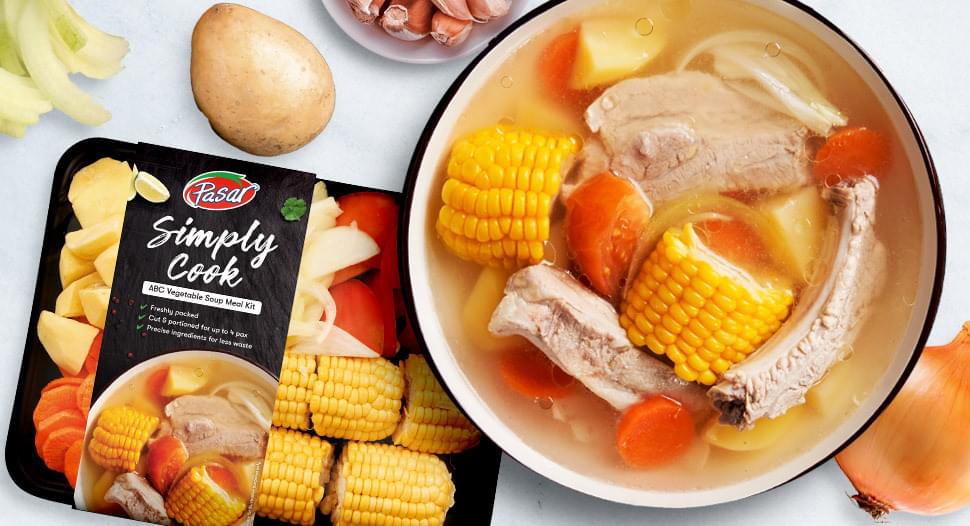 Simply Cook Vegetable Kit – ABC Soup
Ingredients
| | |
| --- | --- |
| Pork ribs | 500 g |
| Simply Cook Vegetable Kit – ABC Soup | 1 packet |
| Chicken powder | 1 tbsp |
| White pepper powder | 1 tbsp |
| Water | 2 l |
How to cook
Step 1
Blanch pork ribs in a pot of boiling water for about 5 mins. Drain and transfer to pot.
Step 2
Add corn, potatoes, carrots and water into the pot, and let it boil for 15 mins.
Step 3
Add tomatoes and onions, and continue boiling for 10 mins.
Step 4
Add chicken powder and white pepper powder (adjust according to taste), the dish is ready to serve.