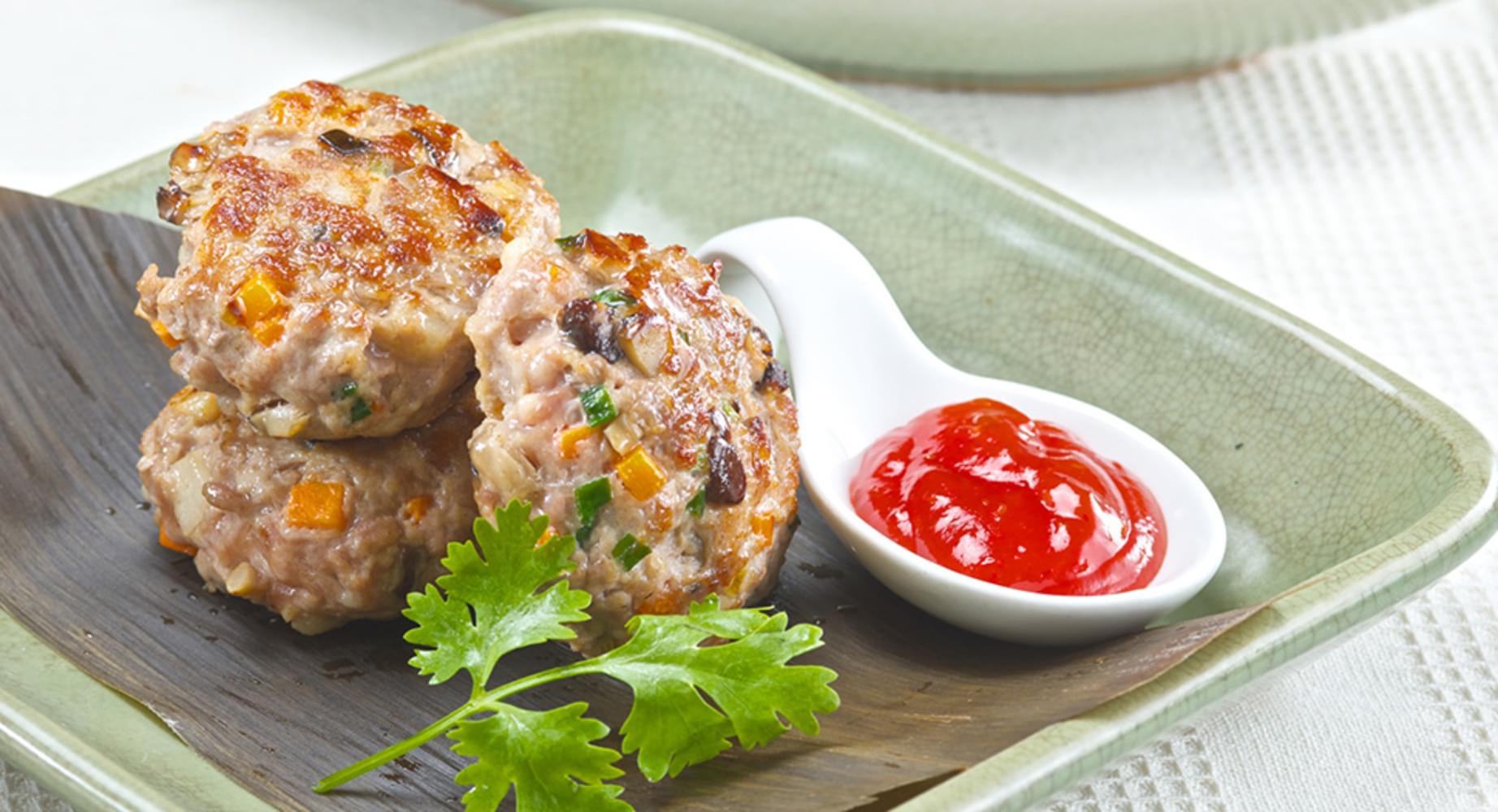 Pan-fried Minced Meat with Water Chestnut Patties
Ingredients
Chicken Breast Meat

skinned and minced

250 g

Dried Mushrooms

soaked and diced

5

Water Chestnut

peel and diced

6

Egg

beaten

1

Carrot

50 g

Spring Onion

diced

1

Cooking Oil

Seasoning Sauce

Corn Flour

add in water and combine well

1 tbsp

Concentrated Chicken Stock

1 tbsp

Oyster Sauce

2 tsp

Maggi Seasoning

1 tsp

White Ground Pepper

1⁄2 tsp

Sugar

1⁄2 tsp
How to cook
Prepare chicken
Combine chicken breast meat (minced) with seasoning sauce and egg white evenly.
Add in carrot, mushrooms, water chestnut and spring onion. MIx well.
Mould into meat patties.
Start cooking
Heat up cooking oil in a frying pan and pan-fry the meat patties till both sides become golden brown.
Time to eat!
Tried this recipe? Rate it!