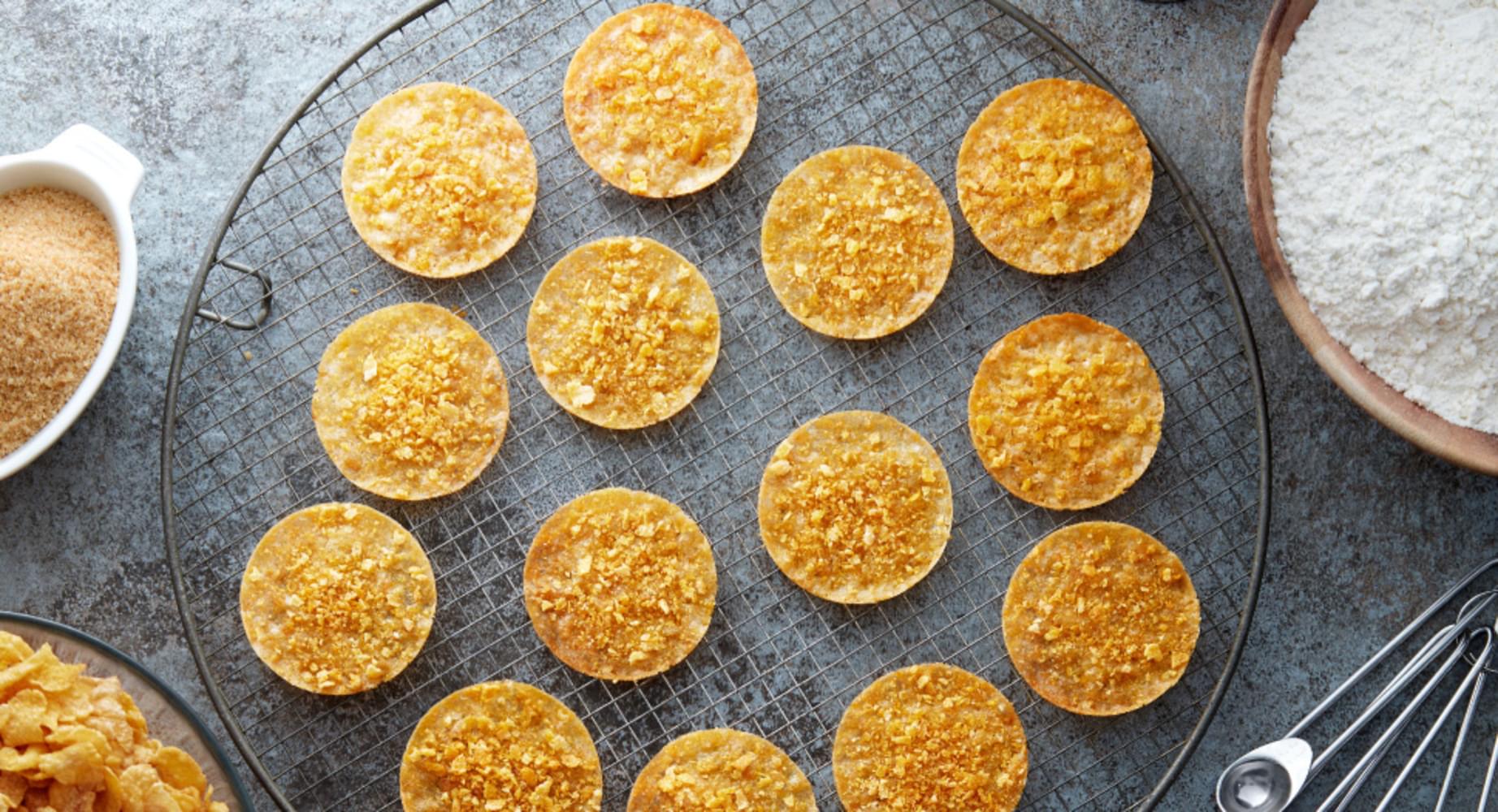 Ingredients
Corn Flakes

lightly crushed

1 1⁄2 cups

Egg

1

Butter

1⁄2 cup

All Purpose Flour

1⁄4 cup

Cooking Oil

for greasing

Vanilla Essence

1 tsp

Brown Sugar

1⁄2 cup

Castor Sugar

1⁄4 cup

Salt

1⁄2 tsp
Decoration

Corn Flakes

coarsely crushed
How to cook
Prepare mixture
Beat butter, brown sugar and castor sugar until the mixture becomes pale and creamy.
Add vanilla essence and egg. Mix thoroughly.
Add corn flakes, flour and salt. Mix well.
Start baking
Scoop 1 teaspoon mixture onto muffin tray greased with cooking oil.
Bake at 160°C for 7-10 minutes.
Allow cooling on baking tin for 5 minutes.
Use a spatula to transfer the cookies onto a rack to cool completely.
Tried this recipe? Rate it!